---
Guangdong Shicai participated in the National Green Building Materials Campaign to the Countryside and was awarded an honorary certificate
---
The 2023 National Green Building Materials Campaign to the Countryside (Guangdong Station) Guangzhou Exhibition was held from June 7-9, 2023 at the Guangzhou Canton Fair Exhibition Hall; Guangdong Shicai New Material Technology Co., Ltd. participated in the entire exhibition during this period and was awarded the enterprise certificate of "Guangdong Green Building Materials to the Countryside Product Catalog"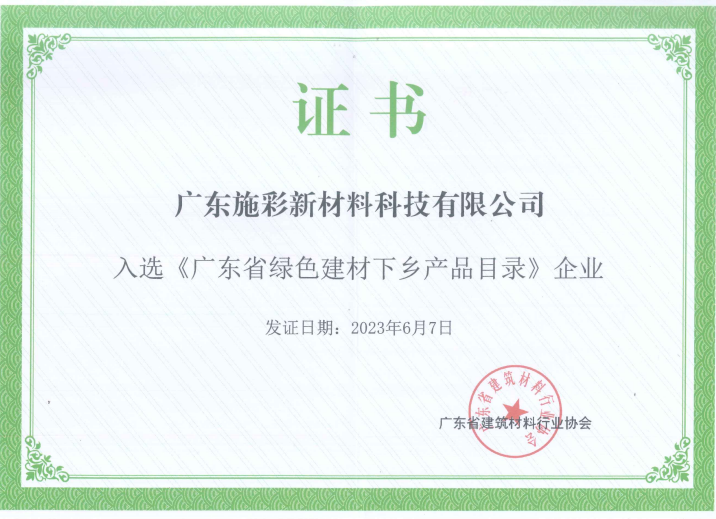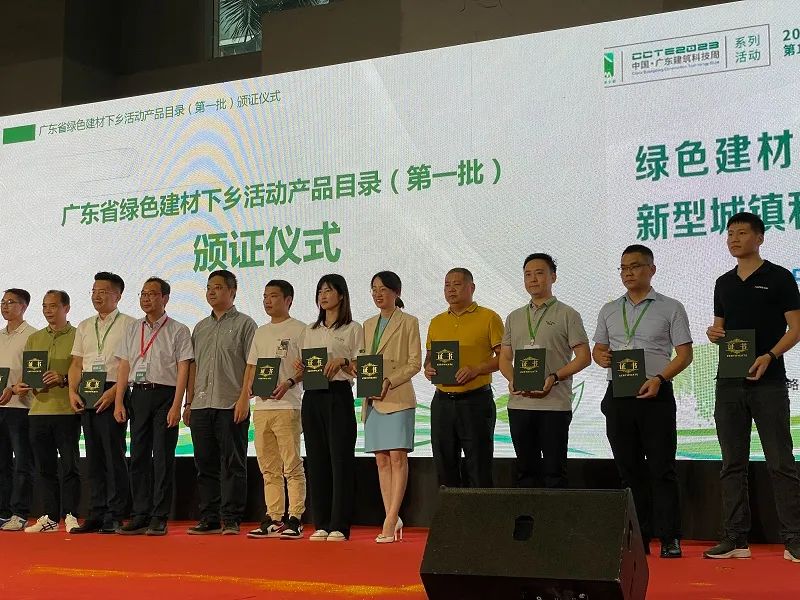 This exhibition set up five special zones, including Prefabricated building system, prefabricated decoration, prefabricated electromechanical, digital intelligent building and green building materials, and 180+Chinese and foreign brands, including central enterprises, state-owned enterprises, listed companies, industry leaders, industry elites, prefabricated industrial parks, etc. have come up with their own skills to jointly present the latest achievements of Prefabricated building, intelligent buildings, and green building materials, focusing on Modular building, prefabricated farmhouses, PC components Lightweight partition walls, 3D printing, prefabricated decoration of various systems, prefabricated electromechanical, digital solutions, smart construction sites, green building materials and other technologies and products present the achievements and trends of building industrialization, greening, intelligence, and digitization in a three-dimensional manner, showcasing the application of green building materials in the construction of new towns and beautiful rural areas. Our company also demonstrated our products well in this exhibition, And we have gained customer groups from various places, and they have a high recognition of Shicai products. We have left WeChat and business cards with each other, looking forward to deeper cooperation in the future!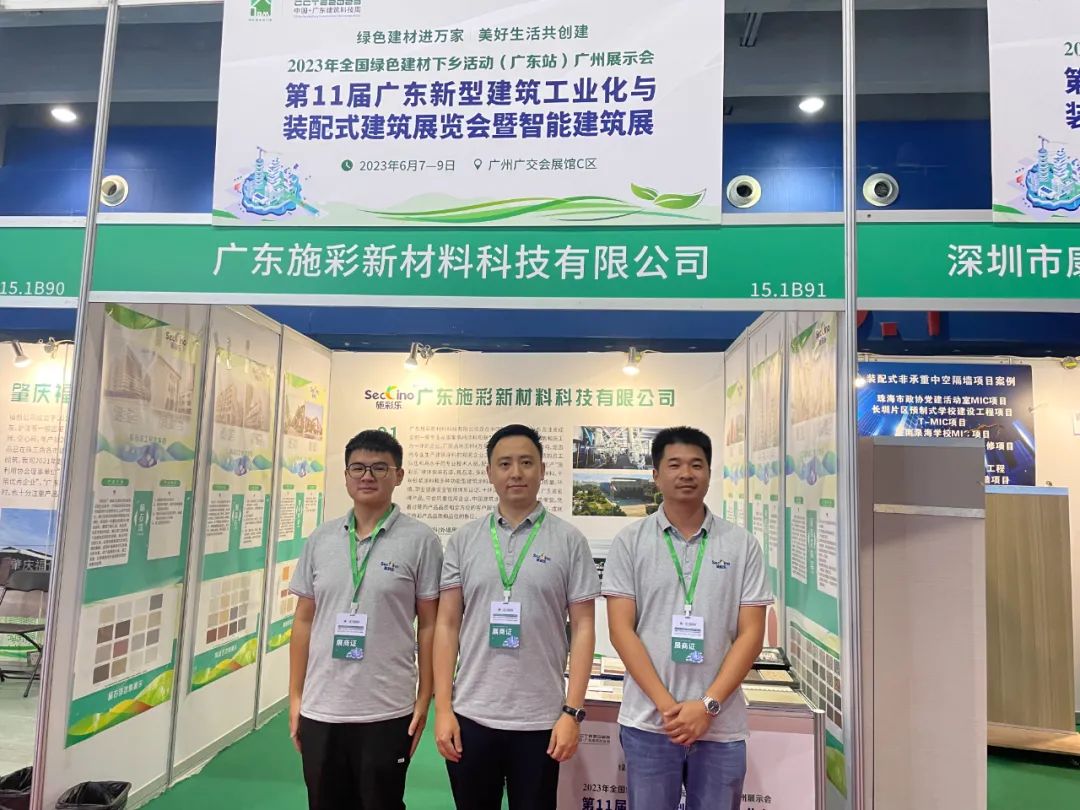 This year is the year when the National Green Building Materials Campaign to the Countryside is being deeply promoted, and the construction industry is continuing to transform and upgrade towards the direction of new building industrialization. We hope that through this exhibition, Shicai Group, as one of the green building enterprises, will actively participate in the trend of industrialization, greening, digitization, and intelligence in the construction industry in the future, and jointly contribute to the high-quality development of the construction building materials industry in Guangdong Province!